Do Your classes
Look Like This?
If so, go back to Facebook, You don't need me...
Due to the Large Amount of Content, This Site is Best Viewed on a Desktop or Large Tablet
Adapted from Chorus Line
You trained with the best coaches to become a great DANCER. Who trained you to be become a SUCCESSFUL business owner? Dancer-Teacher-Owner. 3 different sets of skills required
I can show you how to triple your student body, spend much less to get new students, double your profit and even-get rid of your rent. All for less than you spent to learn one dance routine. The dance business is evolving, too many studios are closing because they are still running like studios from another era. Right now I am seeing many "experts from the Dolly Dinkle Ballet and Tap Schools try to sign everyone up like they can help you run a Social or Competitive ADULT school. I have 40 years of experience. Let me help you.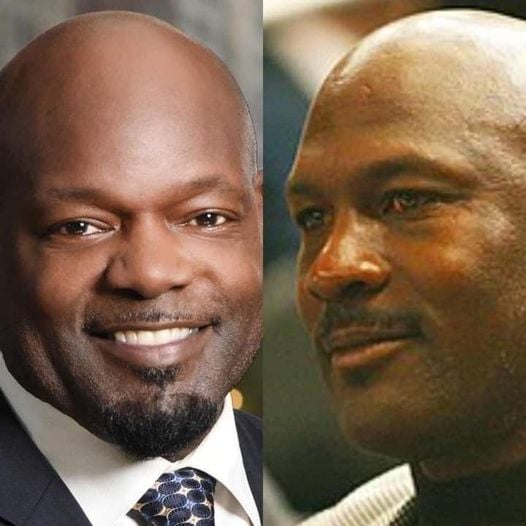 Legends from other Sports
Back in the 90's Emmitt Smith reached out to Michael Jordan to learn about business from him. Mike said no problem and set a meeting place.
Emmitt asked, "How come we don't have meetings like this more often to learn and do business together?"
Mike – "What did you have to do to get this meeting?"
Emmitt – "I had to call you to ask you for the information"
Mike – "Exactly. If you had not done that we would not be sitting down talking about business. "You were humble enough to ask, meaning you were willing to learn. I cannot teach someone who is not willing to learn. You have to have a fertile mind before seeds can be planted or you will never learn." As the saying goes "When the student is ready the teacher will appear"
In the time you have been open, has your studio reached where you wanted/expected it to be? 
Has the growth been continuous in that time? 
Is your original vision working? 
Having lived through the last two years- Is your business Pandemic/recession/injury proof?
Is your student ratio 20-80% men to women? 
Do you know the real underlying psychological reasons why people learn to dance?
Do you know that some studios have their rent already paid by the first day of the month?
Are you comfortable when your students go to another studio or dance club?
Are parties 

big moneymakers or are they 

something you give away to entice people to buy?
Does your studio only make money when YOU are doing the work?
Of the ten questions above, if you answered no to any but the 10th question, those "no's" indicate a weakness that can keep you from making huge profits or enjoying your life.  These are simple questions that I deal with on or blog page. If you would like to see how much there is to learn, I invite you to read a few topics on the blog page. If you would rather get help right away -Call Me!
In my lessons with the elite of the dance world I never blindly accepted anything. I questioned and challenged everything. I learned that some people regurgitate what they learned without understanding the underlying principles. "Just because" was never good enough for me. The best could take any question and answer it in a way that held up to natural laws such as gravity, physics, momentum, and human physiology. I learned that you never stopped learning, so while you may be the guru of a mountain top, somewhere there is a higher mountain. And so I am always in search of that guru. I look at every one, no matter how experienced or green and I can learn from then (if even how not to do something). So in 40 years the biggest lesson I learned from several masters is- "You don't know WHAT you don't know". Another great lesson I learned is: "The great thing about 'change' is that if you don't like the change, you can always CHANGE BACK! So don't be afraid to try something new. 
Edited 5/2021- In January I lost the 2nd of my mentors- the Dance Legend Ron Montez. When I started, he was teaching classes of 125 students and my other mentor Lou Schreiber was teaching classes of 225 and parties of 500. Both are gone now. I want to share their secrets and many that I learned by accident and observation on my way to creating the biggest studio in Los Angeles County. Both of them were part of this project.
Why have I spent so much time writing a book, building this website, collecting hundreds of videos and pictures to use as examples, and hundreds of hours on the phone with friends and colleagues? Simple- I love this business! I have seen the bad days of dance studio criminal behavior, worked in studios that almost made me find another line of work. And I had a THIRTY TWO YEAR run of fun. I am still in the business but evolving towards being able to stay in it long after the body says that's enough. I want to see studios as plentiful and successful as McDonalds. Many of you would like to be the only game in town because competition scares you. Studios on every corner would happen because MILLIONS of people are dancing. You can work your way up the corporate Dance franchise ladder or you can build a dream studio of your own. But I am not going to sugar coat it. If your studio consists of classes of 10 students, boring weekly guest parties, and lots of one on one privates, you are me 36 years ago. Let me tell you about a life changing episode in my life.
I was just hitting my competitive stride. I had made the 24 in my first pro Blackpool with a girl that was a baby teacher at Fred Astaire. We were finalists in every major on the West Coast. Since my wife was a newbie teacher, getting lessons at the Westmor (where the list of pro champions was huge) was nearly impossible. Forced to take an office job and practice at night made her resentful of how little I was working. She felt I should be working the same hours so I would have empathy for how hard she was working. She managed to convince our coach Nina Hunt that I should take a day job. Even though I protested mightily they asked me to meet with Patrick Johnson. Patrick had been the junior rising star in England and was destined for greatness. Instead Patrick had heeded the glittery call of the US and had ended up with 7 studios and a 1983 million dollar mansion.
Patrick and I had a conversation that went like this:
Patrick- So who do you want to be like?
E- Chris Morris because he teaches like 30 HOURS a week. (That was great money in those days and I was teaching like 10-15)
Patrick- How many lessons do you think Chris will be teaching in 5 years?
Enio- I dunno, 30?
Patrick- How bout 10 years?
Enio- (Long Pause) 30…
Patrick- 20 years?
Enio- (GULP!) 30
Patrick- I have seven studios with about 10 teachers EACH teaching 15 hours a week
To make a long story short, I decided to try it. In two years at Arthur Murrays I made less than I was making teaching 10 hours a week as an independant, but more importantly, I learned a tremendous amount. Such as: Why there is a need for the one on one studio, why it is about the experience more than the product you are selling and unfortunately the ugly side of pressure sales and unethical practices. I've often told neophyte teachers that the business side should be learned at Arthur Murrays or Fred Astaire. Learning those various facets of the business allowed me to open my own studio, buy my own building, create an award winning nightclub/restaurant and become a guru of the dance business.
The difference between the little studio and the mega dance center is not how hard you'll work because most studio owners work long hours. The difference will be how much you make and how soon you'll be able to retire. For several years after I opened my first studio, I used to dread teaching classes with few students and low energy. When I discovered the secrets to building a huge studio – what I call critical mass, I started to walk out to teach each class like a ROCKSTAR going onto an arena stage each night. It grew so big, so fast that I stopped teaching privates except to very special friends and students. After about 12 years I so missed the fun of competition that at age 58 I went back out on the floor with students to compete in Pro Am. If you are ready to change your life- Call me. Let me make you a ROCKSTAR!
Terryl and Enio are now in Delray Beach, Florida.
same Phone Numbers. New Address
Available for Consultation, Coaching and Workshops Worldwide
If you are looking for info on classes, bios, pictures and more, Click Here to go to
Enio and Terryl's website:
EnioandTerryl.com
I'm writing in this UGLY RED FONT because I want you to realize how serious this is. The dance industry has never experienced this type of interruption. (This is not taking any political side) I am dead serious when I tell you that this will impact all types of studios. I have spent three months playing out the various scenarios to help you survive. First though we have to understand how it will affect us before we can attempt to solve the problem. 
There are three facets we have to look at. Regardless of whether you have a private lesson based studio or one that is group class heavy or a strictly rental based studio, I am going to tell you the truth that you are in trouble. Our first problem will be how long everything is shut down. As of June 1 many studios are opening up. The elephant in the room will be apparent in two weeks. If there is no spike in deaths we can proceed. If there is it's back to the drawing board. I don't have to tell you how many people not only have burned through any savings, they are now months behind in bills. Even studios with a high percentage of wealthy private only students, you are going to have to deal with those that fear anything with close human contact. So if only 10% of your students are slow to return and 20% take 4-6 months to catch up on bills before they return, you are looking at 30% of your normal income (typically the amount you pay in rent). Can you survive that? Do I have you attention? That said, privates will be the first to return.
Let's look at group classes. Let's pretend that people continue to vaccinate and mask in the next 90 days. Everyone who has been locked up for 17 months is going to be dying to have a meal in a restaurant, do some essential shopping, get back to the gym, and yes get back to dancing. Right now we are at the bottom of the totem pole. So unless you can get your big spenders to double up, it is essential that the groups get going. To get the classes going, we need to convince everyone that is safe. To do that we have to change EVERYTHING about how we run classes. 
1) Every class must have TWO teachers. One for leaders, one for followers. Reformat your classes so that they can be taken without touching at first, then minimal contact, then optional contact. Start with a high energy warmup of basic elements. Chasses down the floor like wind sprints, 1/4 turns arms held out keeping safe distance, open reverse turns in a clockwise direction around the floor, etc. I can show you many more. 
2) After a solid 30 minutes of elements, demonstration and solo rehearsal of 2-4 simple skills like the 2-3 hover of a Spin turn. 
3) For the last 10 minutes allow the ones who WANT to partner up but no rotating. This will create a desire by the others to overcome their fear. Do not push them though.   
The third facet of studios is parties. I have heard normally fearless pros say the last thing they would want to do is dance with a stranger. Yet I strongly believe that it is this facet that will get you back to normal the fastest if done right. It will take all hands on deck though. Instead of focusing on the dancing, focus on the experience. 
Place your seating farther apart than normal. Now have every teacher do a spotlight or if they are willing a full rehearsed number. Obviously while they would expect to be paid for a 5 dance show with costumes, it is vital that they understand if parties don't come back there won't be a studio for them to teach in. It is necessary that they make the show different, fun, and memorable. Do something different like pairing a latin teacher with a swing teacher and make them dance out of their comfort zone by doing Tango. Pair a ballroom teacher with a country teacher and have them do a salsa. Let the audience applause dictate the winners. Give the teachers a little something of appreciation, even if it's pizza and beer after the show.
Have a class as describe above with something they have never done like LA Hustle, Lindy, Argentine, etc. Make this party all about fun and a minimum of dancing. If you announce in advance that there will only be 50% of your normal seating, They will either prepay or get there early like you are giving away a 12 pack of toilet paper.
First signage for the outside of your studio. Insist that if they have any signs of illness that they would be doing their teachers and everyone else a huge disservice by passing the illness.
Create a Sanitation Station outside. Have a perky staff member outside squirting gel into hands and making the process of cleaning hands funny. Leave at least 45 seconds of dead air between songs to allow people to sanitize after dancing with a stranger. Suggest that they bring handiwipes for their table or sell small bottles. Finally, though this might offend a few at first, announce that admission will require a legitimate vaccination card. A) It shows YOU are taking the recovery serious and the few that choose to put everyone else at risk are not as important as those that care about others. In the long run most of the anti-vaxers will return but you have made a statement.